Carolyn Giannopoulos found one very cold 80 lb male pitbull
on Tuesday January 27 in the South Loop.
Call 773-418-3286 ANYTIME! MUST IDENTIFY!


---
Bacci
Lost on Irving Park and Damen 11/10

---
Find Nicki
FOUND!!

---
Jan Howick was in town from Wisconsin visiting a friend in the city... she left the dog with the friend for a few hours.... and he thought he would show the dog a good time and took her to Uptown Puptown (Margate DFA) and the little dog got scared and ran off thru the opening between the bars in the fence.... BUT she HAS BEEN SEEN IN OUR NECK OF THE WOODS. Last seen in the Lincoln, Western, Lawrence area - slightly west and north of there - please ask around - the dog is - -
A Jack Russell Mix (short hair) with a tail that curls up and over.... she is white with tan on her head and ears.... some white on her face.... 13 lbs. ZOË is her name. - -
Her owner lives so far away that she needs help with her search... 608-238-0699 or 608-695-1638 or 773-561-4470 - or if you know who has her - call Susan 773-929-9114
THANK YOU!

---
Find Olive (Olive was just found!)
---
Please help find a permanent loving home for Ice the magnificent Siberian Husky.



Ice is five years old, healthy, absolutely beautiful and recently neutered. He is a very sweet and playful 57 pound alpha. He requires a human who is willing to spend a lot of time with him and give him the love and training he needs.
Ice has tons of personality and character and loves to talk and get your attention. He's also good with other dogs.
If you or someone you know is looking to adopt Ice. Please contact his current mom, Teresa Gamboa by e-mail or phone tgamboa@corphq.hyatt.com or at work (312.750.8490). You can try to reach her at home but she doesn't have an answering machine 219.852.0358.
Ice currently lives with his family in Hammond, Indiana.
---
FYI: All of these puppies pictured below have found a home: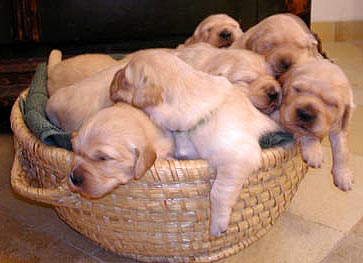 On Sunday, March 16 in front of the 1169 S. Plymouth Ct. building a female Rottweiler was found. She is about 1 year of age and very friendly. She was very under-nourished and had a couple of "hot spots". Currently she is at Anti-Cruelty and will be accessed for adoption after the 21st of March. If you are interested her TAB number at Anti-Cruelty is 601409.

This is a dog who wants a family - she was looking for her home. She had every reason to be afraid or aggressive, but was not. She ate food from my hand, she got in the car with me and was relaxed, she was happy to be with
people. She laid with her head in my lap making big sighs all the way to Anti-Cruelty, leaving her there was the hardest thing I have ever done.

Let's find her a good home
Lynda Young
(Ruby's mom)
---
Thank you for bringing this foster dog into my life.
---
Looking for a good loving home for a beautiful rescue dog.
Odin is a 1 1/2 year old Norwegian Elkhound. 19 inches at shoulders and 30 lbs. Very affectionate and gets along well with other dogs. Not sure if he gets along with cats yet. Housetrained and learning basic commands.
Odin traveled all the way from Kansas to be adopted by a family. Turns out the family never showed up to adopt him. Odin is presently living at a foster home in Romeoville, just 45 minutes southwest of Chicago.
Please contact me at 312-786-9965 OR kimberly@zimmerman.net if you are interested or know some one who may be interested.
- Kim (Dash's mom)
---
Sammy Needs You
(522kb Acrobat File)
---
Judy Stomberg has asked anyone with information about Frazier to call 877-797-9841.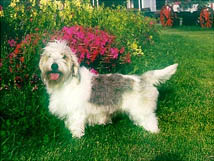 Described as having a fuzzy face with a beard, Frazier weighs 34 pounds. He looks like a terrier but has the long floppy basset-like ears characteristic of his breed. He easily could be mistaken for a mixed breed because of his shaggy, long, whitish brown coat.
---
Rescue links:

http://chicagocaninerescue.com
http://www.petshelter.org/
http://www.petfinder.org
http://acmepet.petsmart.com/canine/civic/rescue.html
http://www.akc.org/breeds/rescue.cfm
http://www.srdogs.com